Kitchen Remodeling Houston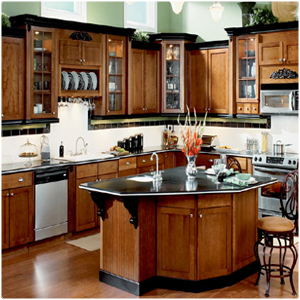 The kitchen is the gathering place of any home. It is in the kitchen that meals are prepared, secrets are shared, and love is put into the food that keeps the family going. The kitchen plays an important role in your home and in your family life so it should be everything you want it to be.
At Houston Kitchen Remodelling, we understand that your kitchen is the heart of your home. We know that while you want the kitchen of your dreams, you may be hesitant to do anything about it. We can put your worries to rest. With as much or as little help from us in the designing phase, we can create plans to create the kitchen of your dreams.
Once we know exactly what you want then we can get to work. The professionalism and skill possessed by all of our workers will allow you to enjoy this new kitchen as soon as possible and it will be everything you hoped for. We work with you every step of the way so that you are satisfied with the process and with your fabulous new kitchen. When it comes to kitchens, Houston Kitchen Remodelling turns your dreams into a reality.